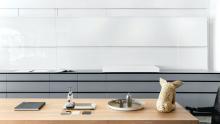 our approach
Pohlenz is an architecture and interiors practice based in Tulsa, Oklahoma. Our objective is to create sustainable, innovative spaces without compromising luxury, function or form.
In addition to our design studio, we are authorized dealers for a curated collection of modern kitchens, bathrooms, closet systems, interior doors and furniture. Our showroom is open to the public to provide a hands-on experience.
our TEAM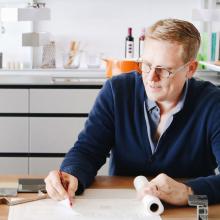 M. SCOTT POHLENZ, AIA, NCARB
Principal / Owner
Scott has been a licensed architect since 1995. With a background in both commercial and residential projects that stretches from various cities in the US to his ten years in London, Scott displays a distinctive ability to bring people together for a shared vision.
In 2008, Scott founded Pohlenz Cucine Moderne, specializing in kitchen design. In the years following, Scott curated a collection of luxury Italian manufacturers of kitchens, baths, closet systems, interior doors and indoor and outdoor furniture. Ten years later, Scott began to reintroduce architecture as a primary focus of the business and officially rebranded as Pohlenz.
When Scott is not in the studio, he is spending time with his wife Rebecca and four daughters. Along with family time, he treasures the relationships he has built with his friends and clients over his career. He is a KU basketball fanatic. Scott is also on the Board of Trustees for the Tulsa Foundation for Architecture.
Scott holds a Bachelor of Architecture from the University of Kansas, School of Architecture and Design in Lawrence, KS.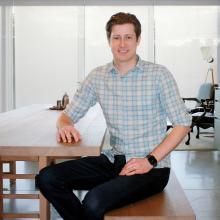 JESSE HUSMANN, AIA, NCARB
Project Architect
Jesse joined Pohlenz in January 2019 with a broad range of experience in projects of varying scopes and sizes. A licensed architect since 2015, Jesse combines his creative background with an innovative, detail-focused approach. He pursues design through a balance of function, aesthetics and sustainability.
In addition to overseeing architectural projects from planning through construction, Jesse manages multiple interior residential product designs and installations comprising kitchens, bathrooms and closet systems. He creates effective graphics that are able to communicate complex ideas, from simple diagrams to intricate digital models. 
Family is the most important aspect of Jesse's life, spending every chance he gets with his wife Bethany and their two girls. He thinks any time is a good time for a cup of coffee and wishes he could dust off his golf clubs more often.
Jesse holds a Master of Architecture from Kansas State University, College of Architecture, Planning & Design in Manhattan, KS.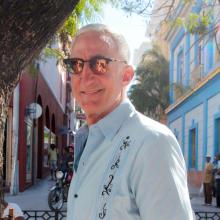 KEVIN O'SULLIVAN
Chief Financial Officer
Prior to joining Pohlenz in January 2016, Kevin was Chairman, President and CEO of MIRATECH Corporation. He retired as President and CEO in October 2014 and remained Chairman until March 2017. 
As CFO of Pohlenz, Kevin is responsible for all financial and fiscal management aspects of operations. He provides leadership and coordination in the administration, strategic business planning, accounting and budgeting efforts of the company. He also assumed the role of managing all international and domestic shipping in 2019.
Scott and Kevin first met in 2009 when Scott designed and installed a Valcucine kitchen in his family home. Kevin is an avid cyclist and currently on the board of Tulsa Tough, Inc. He has committed over 25 years to the Oklahoma Chapter of the National MS Society and served seven years on the national board.  Kevin has two grown children, Patrick and Kaitlyn.
Kevin holds a Bachelor of Science for mechanical engineering from the University of Missouri-Rolla and attended the United States Naval Academy where he studied marine engineering and nuclear engineering.